Founded in 2012, North Florida Therapy Services serves Gadsden, Leon and surrounding counties. Originally founded as a Speech therapy clinic, it has grown over the years to also provide Occupational Therapy, Physical Therapy, and most recently, Applied Behavior Analysis, or Behavior Therapy. Currently North Florida Therapy Services has a clinic in Quincy, Florida and also serves children in the natural environment (home/school/daycare) in the surrounding communities, including Tallahassee. Founder, owner, and operator Abbie V. Blackman (formally Woodard), MS CCC-SLP, is committed to treating in underserved, rural communities where other providers have traditionally failed to offer services. Abbie and all of her therapists believe that all children are capable of growing into their potential when given access to the right interventions.
This founding principal is what led Abbie to begin offering Behavior Services in 2020 in the Quincy Clinic. Not only were the rural communities very underserved in this area as well, but Abbie also saw the unique opportunity for collaboration between traditional therapists (SLPs, OTs and PTs) and Behavior Therapists treating under the same roof to create a synergy that best serves the children being treated.
Not only is North Florida Therapy Services therapist owned and operated, but Abbie is also a parent to children with special needs. It was her son Brad, born in 1998, and the extra chromosome he sports as an individual with Down syndrome, that led her to pursue a career as a Speech-Language Pathologist. Ten years later her son Parker would come along and eventually be diagnosed as being on the Autism Spectrum. Abbie's unique perspective as both a clinician and a parent guided the founding principles of the practice and is still evident in every facet of daily operations.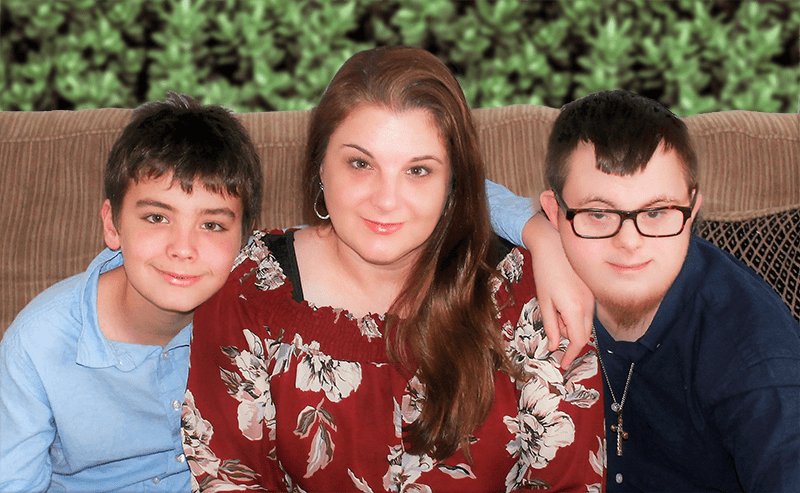 North Florida Therapy Services is committed to ensuring that those who have English as a second language, understand and have access to services. Because of this, we have been committed to staffing Bilingual therapists as well as office staff. Our bilingual office staff is happy to help parents who might be having challenges due to ESOL, navigate through therapy and insurance processes.
Abbie V. Blackman, MS CCC-SLP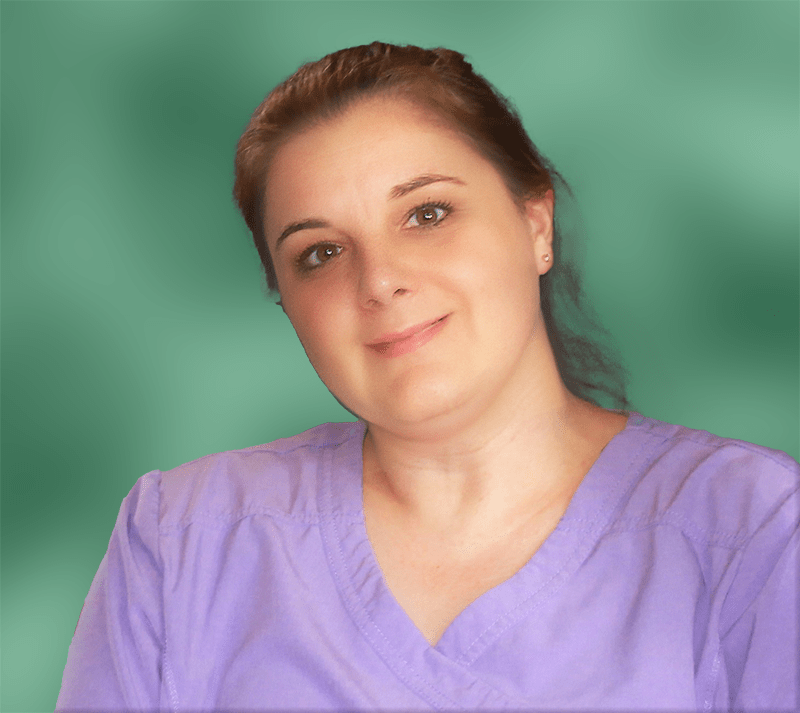 A Speech-Language Pathologist since 2005, Abbie has worked in many different settings prior to opening North Florida Therapy Services. Her experience working in other private practices, for the school system, and in the natural environment as an Early Steps provider, prepared her for creating a practice where therapists looked forward to coming to work and felt like members of a family and where families felt heard and supported when they reached out for services for their children.
Abbie's decision to initially focus her practice on lower-income families and in areas not as readily serviced originated because she has experienced life at its hardest. She dropped out of high school at the age of 16 and took her GED. She then worked and supported herself with minimum wage jobs for many years. It was not until after the birth of her first son, who was born with Down syndrome, that she decided she wanted to attend college and go into a field that would increase her knowledge about how to also help her son. She worked extremely hard to overcome the challenges associated with not completing high school and graduated from TCC with her AA in 2001. She was accepted into the College for Communication Sciences and Disorders at Florida State University as a transferring undergraduate student and completed an undergraduate honors thesis to secure her place in their graduate program. During the summer of undergraduate and graduate school, she went through a divorce and then found herself a single parent of a child with special needs, in addition to a full-time graduate caseload and being a student clinician. She has experienced the struggles of juggling school with a special needs child, what TO pay and what NOT to pay to keep daily life going, and the exhaustion and anguish that accompanies this. Her child was a Medicaid recipient, and she appreciated having this safety net, when times were hard. Because of his Medicaid status, he received a life-saving, open-heart surgery at 6 months of age, that even established parents and families would have struggled to pay for. Florida Medicaid made her main concern "how to help her baby heal", not "how she was going to pay for this surgery", on an already tight budget. When it came time to open her practice, she had already decided that this was the population that she most wanted to serve, because she has been there, and she has lived it.
Abbie has also been very devoted to lobbying for families and therapists over the years. As a member of the Florida Speech and Hearing Association's (FLASHA) Medicaid Task Force, she worked very closely in 2014 with key leaders of other state associations as well as the Agency for Health Care Administration, to ensure adequate therapy coverage for Florida's children was continued with the mandated Managed Care policy that took effect that year. She has worked directly with members of the House and the Senate on various policies regarding Florida Medicaid and Florida's children. She also addressed the Senate in 2016, as a professional and a parent, regarding a Bill specifically dealing with Children's Medical Services. Her unique perspective of both a professional, but more importantly as a parent of special needs children, has given her an unmatched knowledge and empathy to help those most precious and vulnerable.